What's the best way to become a great developer?
Write code. Lots of code... Duh!
But here's what happened last time you tried starting a new project ...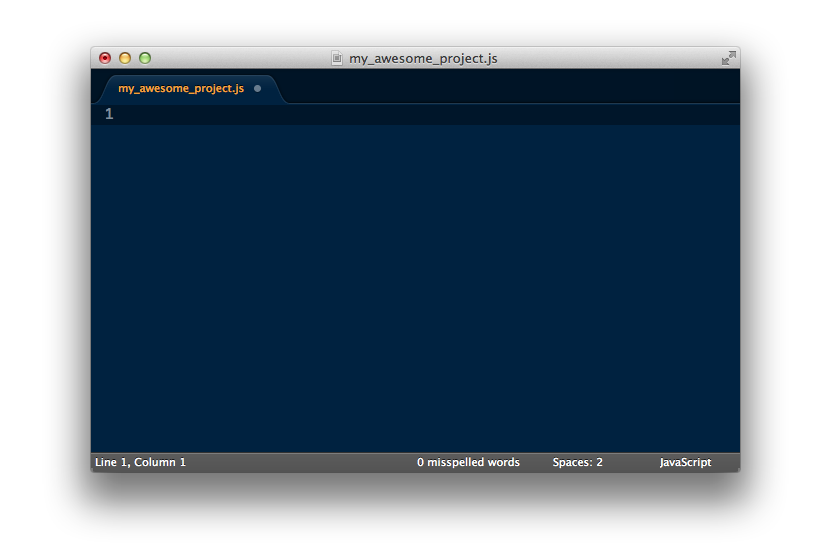 It's hard to find an idea and stay motivated.
Perhaps you've tried collaborating to some open source projects but don't even know where to start.
Or you've tried online courses where they feed you all the answers or present you with small and trivial exercises.
Imagine if you could have other passionate developers working with you, on interesting projects. You'd have a blast coding those projects, learn tons of stuff and complete more projects than you ever imagined.
Introducing ...
Work on a new exciting project each month
Join a community of passionate developers who love to code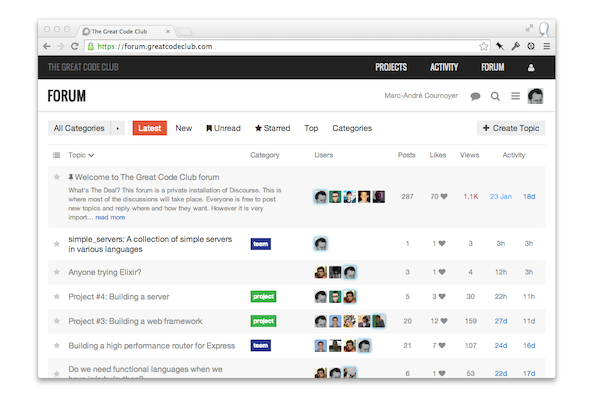 Create something. Beef up your portfolio. Be proud!
Want to know how most developers get a job at Google, Twitter, Facebook or the like? They create great projects.
What better way to beef up your portfolio than build a game, a language, a framework? You'll do all that in the club.
Learning for all types of learners
You'll get screencasts, code and articles to help you complete projects.
But mostly, you'll get the help and support of the community.
Learn new tricks, languages, frameworks, expand your mind.
Projects will be presented using JavaScript. But you're free to complete the projects in any language of your choice.
The best way to learn a new language or framework is to use it on a real project.
Fall in love with coding all over again.
Learning is important and all, but why do you want to write code for a living? Because it's so much fun! You can create stuff from nothing in a matter of minutes, polish your code into a piece of art and explore your creativity.
A wise man once said:
When you don't create things, you become defined by your tastes rather than ability. Your tastes only narrow & exclude people. So create.

Why the lucky stiff
If you forgot how much fun coding could be, you'll be reminded here.
Each month you'll get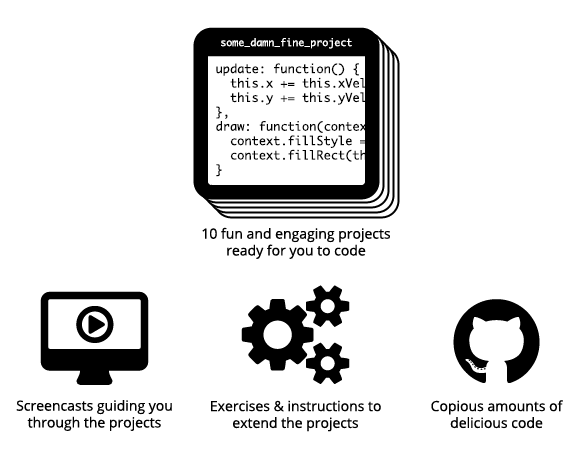 Apply to join now
This is a private community of passionate, friendly and kind developers. You must apply to join. There are no obligations by applying, you can opt-out at any time.
We're a group of people who want to become better and help others become better by having a blast writing code. If that sounds like fun to you, apply now.
Free to apply. $29/month to join.